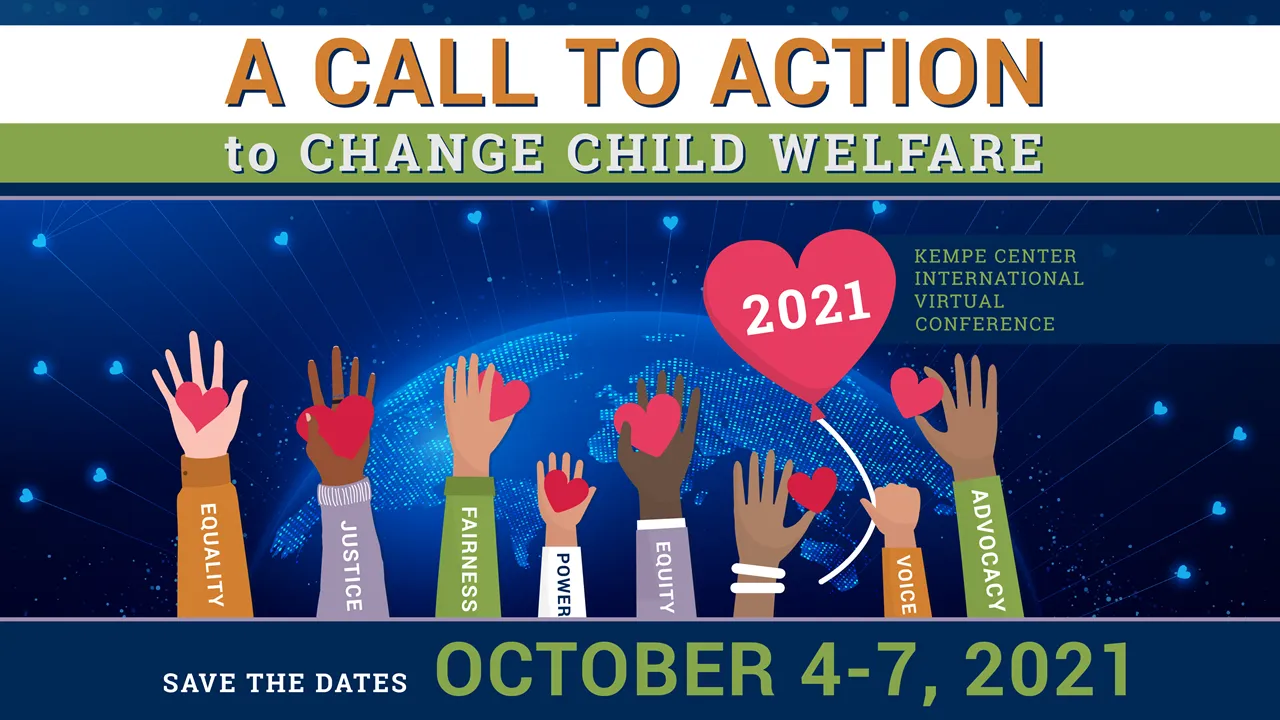 In 2020 the worldwide COVID-19 pandemic shined a light on health disparities, poverty, and societal inequities. Meanwhile global protests awakened our collective and universal consciousness of systemic and institutional racism. In response, The Kempe Center launched A Call to Action to Change Child Welfare Conference to raise the collective consciousness of the impact of poverty, racism, oppression, othering, and inequality on the lives of children and families in child welfare systems.
ISS-USA is honored to be part of the 2021 A Call to Action Conference, taking place virtually from October 4-7, 2021. ISS-USA will be joined by ISS partners from Australia, Thailand and Mexico for an international exchange about cross-border case work as a tool to reduce inequity for children separated from family around the world. The live exchange will take place on October 4th at 8:45pm ET (6:45pm MT). A recording will be available for conference registrants.
Attend the Kempe conference and join the conversation to create change in child welfare by connecting communities that are lifting up child and family well-being and social and community justice.
We hope to see you in October!