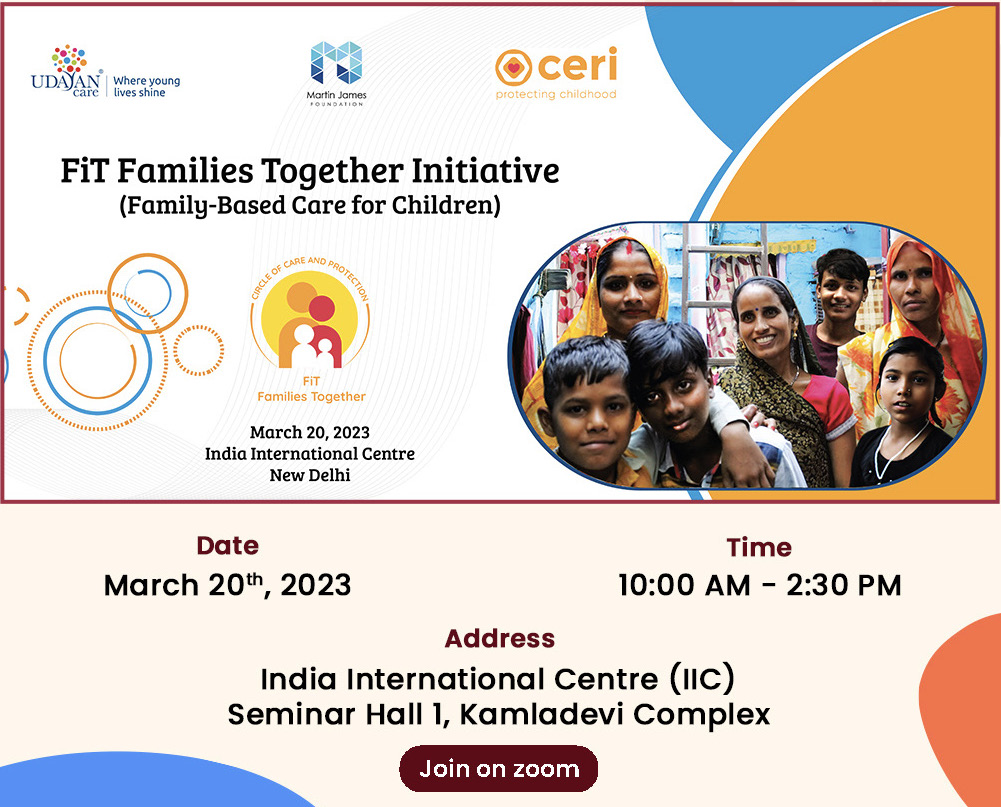 Udayan Care is happy to invite you to join its full-day program on the 20th of March to be held at the India International Centre (IIC, Kamladevi complex seminar hall 1). For those who cannot join the event in person, please register for the pre and post-lunch sessions separately.
The first half of the day focuses on a discussion on family strengthening in India and talks about the FiT Families Together Initiative, being implemented by Udayan Care in Delhi, in partnership with Martin James Foundation and Children's Emergency Relief International. It brings diverse stakeholders together to give an update on the ground progress since Oct 2021 and showcases the 10 domains of the "circle of care and protection" with the workflows of the initiative. 
The second half of the event celebrates the first decade of the academic publication of ICB (Institutionalised Children: Explorations and Beyond) by Udayan Care and co-published with SAGE publications since 2020 with support from SOS Children's Villages International office. Along with the release of the 20th issue of the journal, a panel discussion takes place on "child trafficking and alternative care".
Please refer to the full-day agenda for more details.