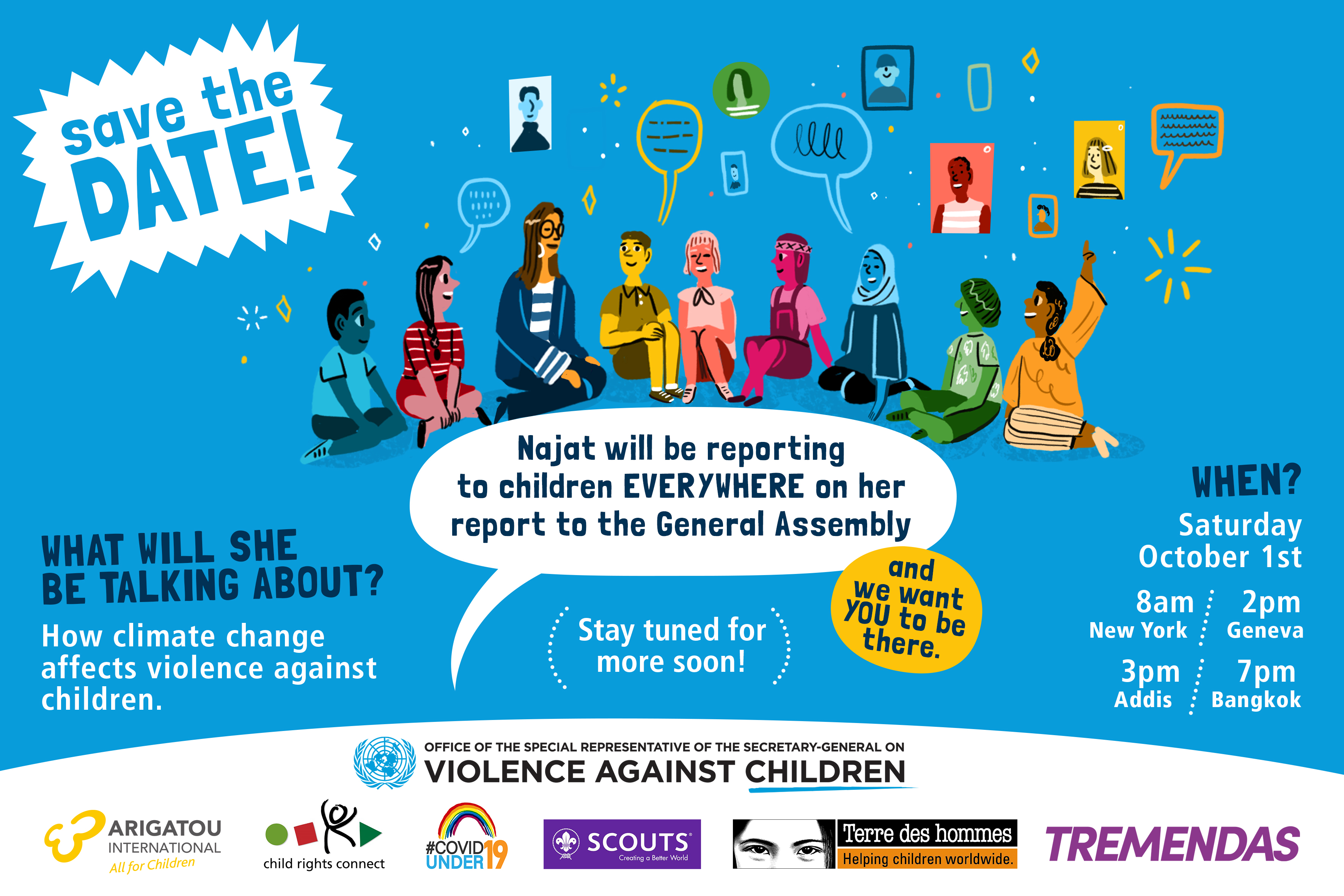 For the first time ever the Special Representative of the Secretary General on Violence Against Children, will be briefing children on the margins of the General Assembly.
She will be presenting a child friendly version of her report to the General Assembly, focusing on the relationship between the climate crisis and violence against children. She will also hold an interactive dialogue with children from everywhere.
Stay tuned for more information on how to be involved, including sending pre-recorded video questions for the SRSG to answer during her briefing!
The event will be entirely online, and soon a registration link will be shared.