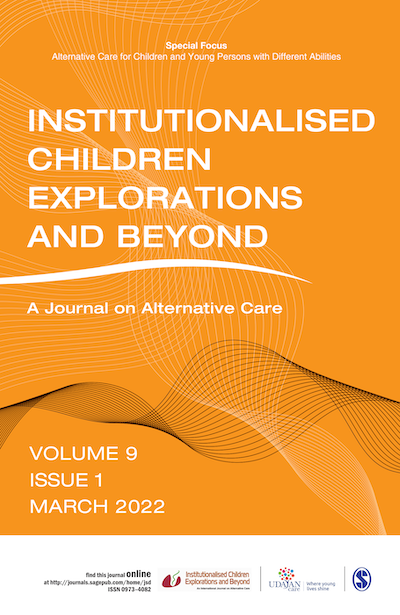 ICB: Institutionalised Children: Explorations and Beyond Journal, launched in March 2014,  is a bi-annual, double anonymized peer reviewed journal, published in partnership with SAGE publications. With an aim to deliberate on the state of care of children in institutional and alternative care with regional focus on South Asia, 17 issues of this journal have been released and 18th issue is lined up for publication in September 2022.   
You may access our journal at https://journals.sagepub.com/home/icb. This journal is a member of the Committee on Publication Ethics (COPE).
We encourage experts in the field to contribute by reviewing the research and providing their experienced insights to the papers. We highly value the contribution of peer reviewers of the journal as the essential gatekeepers of its standards. We are pleased to announce some perks for your review, where we have arranged with our publisher SAGE to offer you free access to all SAGE journals for 60 days upon receipt of your completed review and a 25% book discount on all SAGE books ordered online.
We request you to fill up our peer reviewer nomination form to nominate yourself and join our list of expert peer reviewers. We would also be grateful to receive your recommendations for experienced authors and reviewers with subject matter expertise in the area of "Alternative Care" and we will connect with them ourselves.