Program Officer/Social Worker
Having the ability to leave a positive indelible mark in the lives of those I touch through serving them as a professional, or otherwise, is my best gift.
Image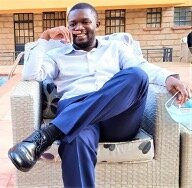 Background Information
Crispus holds a Master's in Project Planning and Management from the University of Nairobi and a Bachelor of Social Work from the same university. He also has a Certificate in Counseling Studies from the Kenya Association of Professional Counselors. His educational background is necessary for engaging with children and families. He is also an accomplished trainer who enjoys preparation and delivery of content that eventually is used to transform the lives of children, their families and communities at large. His post-graduate research was focused on how community programmes can be supported by donors without necessarily having children in residential childcare facilities (orphanages). He conducted this study as he worked on a project aimed at deinstitutionalizing children. Through this project, he proactively and successfully spearheaded family-based care through the reintegration of children.
Our Interview With Practitioner
How you develop your skills as a practitioner?
Working in a variety of roles has helped to develop professional skills. Before his current job, Crispus Crispus worked with the Child Welfare Society of Kenya, UNBOUND, and the Street Families Rehabilitation Trust Fund in different capacities that all aimed to ensure that children are well taken care of within a family and community to achieve their true and full God-given potential. He also worked in a program which served children living with and affected by HIV and AIDS and Department of Children Services (DCS).
What are the most important things you've learned from this work?
There is joy in working with children and young persons to promote, protect and secure their rights for them to realize their full potential and lead happy, fulfilling and fruitful lives. I believe the potential that exists within us (especially in children) is limitless and largely untapped and we need not think of limits since by doing so we only create them. Going by the words of Eliud Kipchoge as he became the first human to break the two-hour marathon barrier on 12th October 2019, no human is limited! Humanity's ability to endure and keep raising the bar is what inspires me to enjoy my job and give it my all every new day.
What are the two most helpful resources or tools in your work?
First, a well-documented case management for reintegration approach and tools.
Why you do this work?
Having the ability to leave a positive indelible mark in the lives of those I touch through serving them as a professional, or otherwise, is my best gift.
What are the best approaches for supporting families?
Taking care of oneself in order to help others is important. Crispus is a family man that who strives to find a work-life balance. When not working, Crispus spends time with his family and he never misses the chance to watch his favorite team (Arsenal) play football.
Key Areas of Work
Care Reform
,
Child Participation
,
Deinstitutionalization
,
Family Strengthening/Family Preservation
,
Prevention of Family Separation/Institutionalization
,
Psychosocial Support/Mental Health Services
,
Social Service Workforce Strengthening/Staff Training
and
Supporting Organizations to Transition to Family-Based Care
Languages Spoken
English
Kiswahili (Swahili)