Welcome to the BCN Practitioner Library, an online library containing practitioner-related resources organised around the components of the care system. The library's puzzle design demonstrates how the care system is the sum of many integrated parts and points to the importance of the systems strengthening agenda. As you explore the puzzle, you will find basic information, tools, videos, articles, and other resources related to each component and subcomponent of the care system. Please note that this practitioner library is still in development.
Image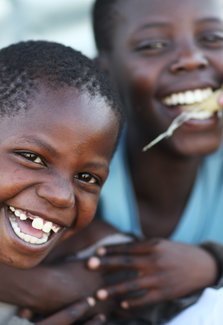 The actions taken to prevent or respond to an identified issue or problem. Interventions include services designed to provide support to children and their caregivers, as well as initiatives designed to address social norms, attitudes and behaviours or raise awareness. Resources on a range of services and interventions that relate to children's care can be found in this section.
Instead of helping children in the care institution, it is better to strengthen the family so that they are able to look after their children as well and mitigating those factors which normally cause children to run away from their families.